100-year-old WW II veteran dies of Covid-19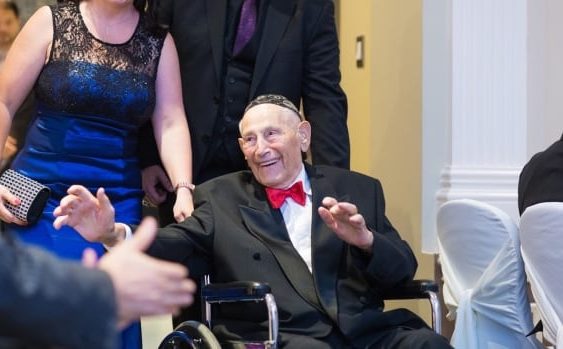 On March 26, Canadian CBC News reported that Zaima Rosenberg, who would have turned 101 in May, died in a North York hospital. Rozenberg was diagnosed with Covid-19, from the complications of which he died.
However, the personality of Mr. Rozenberg deserves more attention than the news media devoted to him. Tells the grandson of Rozenberg Gregory Olshansky.
"On Tuesday, March 24, 2020, my 100-year-old grandfather, Zaima Rosenberg, passed away. The official cause of death is documented due to infection with a new coronavirus.
The next day, on Wednesday, March 25, 2020, we watched the local news agencies broadcast; "Mortality from Covid-19 is related to an older man with a positive test in a general hospital in North York, which previously had health problems.
My family was heartbreaking to see this, to see that my grandfather had been reduced to such a simple line, "an elderly man dies from Covid-19." This story is much more than that. That is why I am writing this letter; share your story and share your legacy.
Zaima Rosenberg was born in 1919 in a small village in Ukraine. In his youth, he was enlisted in the Soviet Red Army, where he fought against Nazi Germany during World War II. He served in the anti-aircraft unit in the city of Baku, Azerbaijan.
After the war, he moved around the Soviet Union in search of work. He finally arrived in Riga, Latvia. Here he married the love of his life, my grandmother Fannier, and together they had 2 daughters, my aunt and my mother.
In 1990, shortly before the collapse of the Soviet Union, he immigrated to Canada. He lived the rest of his days in this beautiful and free country, where he saw his family expand and grow. He was able to see the weddings of several of his grandchildren and even became great-grandfather.

Zaima Rosenberg always smiled and rejoiced. He was a modest, honest and decent man, and they will miss him very much. His legacy continues with me and my family, and we will always remember him'.