Coronavirus Live: Israel Permits Reopening Synagogues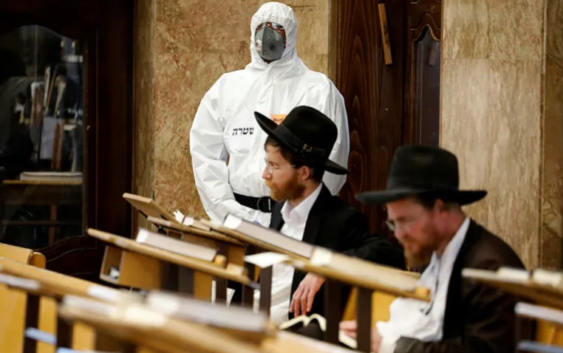 As the world continues to grapple with the coronavirus pandemic, Israel and the Palestinians are working to curb the spread of COVID-19 among their populations.
16,659 people in Israel have so far tested positive for the coronavirus; 278 people have died. In the West Bank and East Jerusalem, 554 people tested positive; two people have died. In the Gaza Strip, 23 people were diagnosed, 16 of whom recovered.
Prime Minister Benjamin Netanyahu approved the reopening of houses of worship Tuesday night after consulting with Health Minister Yuli Edelstein, Interior Minister Aryeh Deri, Maj. Gen. Meir Ben-Shabbat and other parties.
The order will go into effect Wednesday, and prayer will be restricted to up to 50 people in the space, keeping a distance of 2 meters between the worshipers. Each house of worship must assign a coronavirus trustee to enforce restrictions and safety measures, and masks will be mandatory and worshipers must adhere to hygiene rules.