Israel is opening: The latest COVID-19 restrictions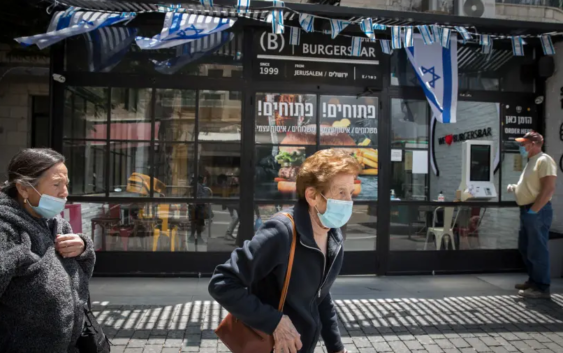 The country's coronavirus restrictions are lifting fast, leaving the public with many questions regarding what can be done, when and how.
"We received a lot of joyful news today," Prime Minister Benjamin Netanyahu said late Tuesday night, as the government approved lifting more coronavirus regulations. "Drink a cup of coffee and a beer too," he encouraged. "Go out and make a living."
But the prime minister also said that the Health Ministry was closely monitoring the coronavirus spread to ensure that the number of active coronavirus cases in Israel did not rise too quickly as restrictions were lifted. In the 24 hours between May 25 and 26, some 32 new people were diagnosed with the virus – the highest number in at least a week. Moreover, the number of intubated cases increased by four people, topping 30 for the first time this week.
Now:
Restaurants and Bars
> Establishments with a capacity of 100 or less people can operate at 100%; larger establishments can operate at 85%.
> No self-service 
> 1.5 meters should be kept between tables
> Tables, chairs, salt and pepper shakers and any other condiments or serving ware that is nondisposable must be disinfected between customers
> Tables set only after customers are seated
> Disposable menus
> Antibacterial gel readily available 
> All food products that are on display must be covered
> Making advance reservations is ideal
> Customers will have their temperatures taken
> A staff member must be in charge of ensuring that coronavirus regulations are kept
 
Swimming Pools
> 6-square meters per person in the water; 10-square meters per person on the deck
> The number of people in the changing room must be limited to double the number of showers on premise
> Wet saunas and Jacuzzis must remain closed; traditional, dry saunas may open
> A employee must be in charge of ensuring that coronavirus regulations are kept
Tourist Attractions
> 10-square meters per person in the attraction parks; 2-square meters per person on any rides – except if they are members of the same nuclear family
> Gymborees and waterpark rides must remain closed
> Rides must be disinfected between participants
Hotels
> Pools and dining halls may open if they follow the general guidelines for restaurants and pools
https://www.jpost.com