Allentown Synagogue "Zoombombed"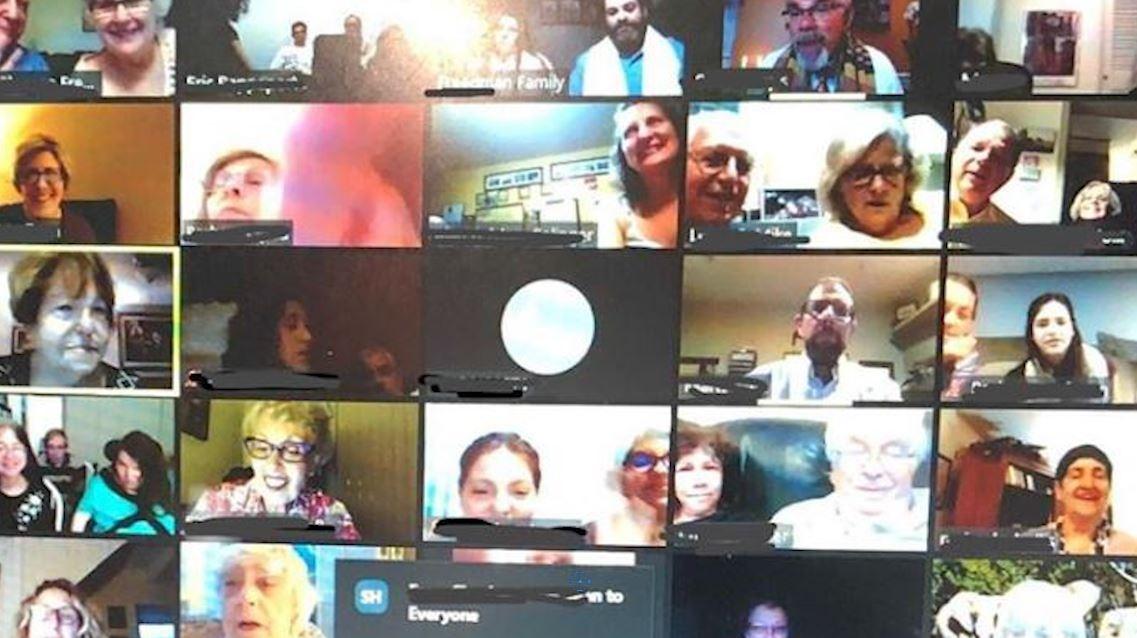 A virtual service hosted by Congregation Keneseth Israel of Allentown was ''zoombombed'' over the weekend by hackers who spewed anti-Semitic and racial slurs.
About 75 members of the synagogue were logged into a Zoom service on Friday night when the uninvited guests uploaded an image of a swastika and began to spew hate-filled language.
"At first, we thought the random sounds and voices were someone who forgot to mute themselves," Rabbi Seth Phillips told PBS39. "When profanity and anti-Semitic comments were heard, we knew that this was not an accident."
The entire ordeal lasted only a few minutes before synagogue leaders pulled the plug on the virtual service.
Rabbi Phillips says the incident has emboldened his congregants to extend their fight against hate. A large number of his members showed up at Black Lives Matter protests throughout the Lehigh Valley over the weekend.
"We've been very comfortable in Allentown. Jews have been accepted at all levels of government and society. So, what we lost, is the sense that our position in society — our comfortable economic status and our white skin — would spare us from this hatred. We will continue our work," Phillips said. "That's how we recover. We are not exempt and we cannot turn a blind eye to what is going on in America."
TIKKUN OLAM
Since Friday, synagogue leaders have added security features to their Zoom account. Keneseth Israel president Dr. Melissa Hakim says other events were hosted safely over the weekend, including a virtual bar mitzvah.
She says a large part of the synagogue's community outreach work is focused on equality and justice.
"A part of being Jewish is something called tikkun olam, which is 'repair the world.' We feel it's very important that, as Jews, we stand up for others, and we want our congregants to go out and stand up for people," Dr. Hakim told PBS39. "[What happened to us] is an example of hatred, and certainly the hatred that many people face every day."
As for the video conference crashers, Allentown police are investigating the incident, and it's also been reported to the Anti-Defamation League's hate crime database unit.
TIPS FOR SAFE ZOOM MEETINGS
To keep your Zoom meetings safe, follow these steps from Rashmi Radhakrishnan, chief information officer of information technology at Arcadia University:
Turn on Zoom's "Waiting Room" feature so that you can review participants before you admit them
Require a password to join the meeting
Make sure your meeting ID is private and not public; Ask participants not to share the link
Lock the meeting once all participants have joined
Make someone you trust a co-host to help you manage participants
Familiarize yourself with how to mute and/or remove participants.