Hope4Hanukkah Annual Charity Campaign in Ukraine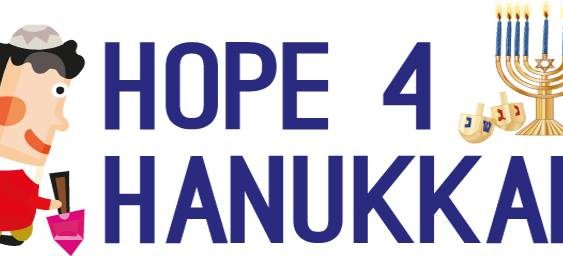 Candles, which quantity is increasing day by day, the aroma of potato pancakes and donuts, small gifts, hopes, dreams, miracles … Return to childhood … Hanukkah …
Wonderful holiday, fun for children and adults, the opportunity to spend time with friends, have fun, to fulfill the commandment, to make a gift …
And what happens to those who are lonely and weak, to those who are slaves of their four walls not due to their own will, with those who are doomed to pain and loneliness by fate or by circumstances, to those who celebrated Hanukkah in early childhood, and now cannot even recollect the name of this holiday.
United by the Jewish concept of Tikkun Olam, young Jewish people all over Ukraine would light Hanukkah candles in the homes of the impoverished people for the 6th year in a row. Our volunteers would bring Hanukkah kits and gifts / refreshments. 500 lonely and low-income families throughout Ukraine (Kyiv – members of all-Ukrainian organization of concentration camps prisoners, Kyiv region, Cherkasy, Chernigov, Ternopil, Balta, Nikopol). Campaign powered by J-UP Network (indepedent initiative for&of active young professionals) and All-Ukrainian Charitable Fund 'To You".
Thanks to G-d, miracles happen in our everyday life.
We ask you for the small donation. In addition to the donations (incl. in-kind) we encourage everyone to participate and volunteer. Create hope with us! http://bit.ly/Hope4Hanukkah2017

We can't change the entire world but we definitely can change somebody's life for the better and make Hanukkah miracle the reality!