The Position of the Volodymyr Zelensky Team In Regard to the Issuance of Russian Passport to Ukrainian Citizens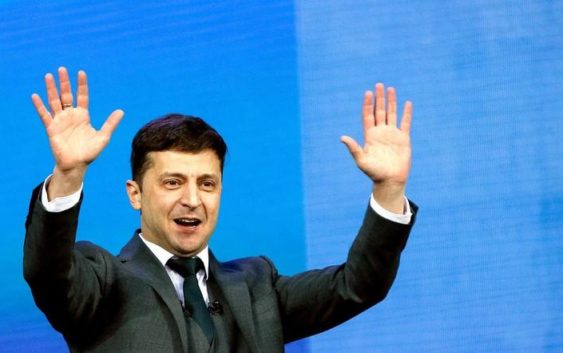 With the order to issue RF passports in the temporarily occupied Ukrainian territories, Russia has clearly admitted its responsibility there as the aggressor state. Such actions vividly demonstrate to the world that Russia is indeed the aggressor who wages war against Ukraine. These actions are yet another evident demonstration to the world community of Russia's true role as the aggressor who wages war against Ukraine. Unfortunately, this order does not bring us closer to the ultimate goal of ceasefire.
Despite this, Ukraine will do everything in its power to protect, provide assistance and ensure the rights of its citizens who are forced to remain in the occupied regions.
Ukraine also looks forward to the support of the international community in protecting the interests, rights and freedoms of Ukrainian citizens in the temporarily occupied territories, and counts on the increased diplomatic and sanction pressure on the Russian Federation.
President Volodymyr Zelensky's chief priorities will include addressing the urgent problems of the IDPs, expanding opportunities for maintaining ties with Ukrainian citizens in the occupied areas and enacting a comprehensive set of measures to end the war and de-occupy our territories.
Donbas is Ukraine!